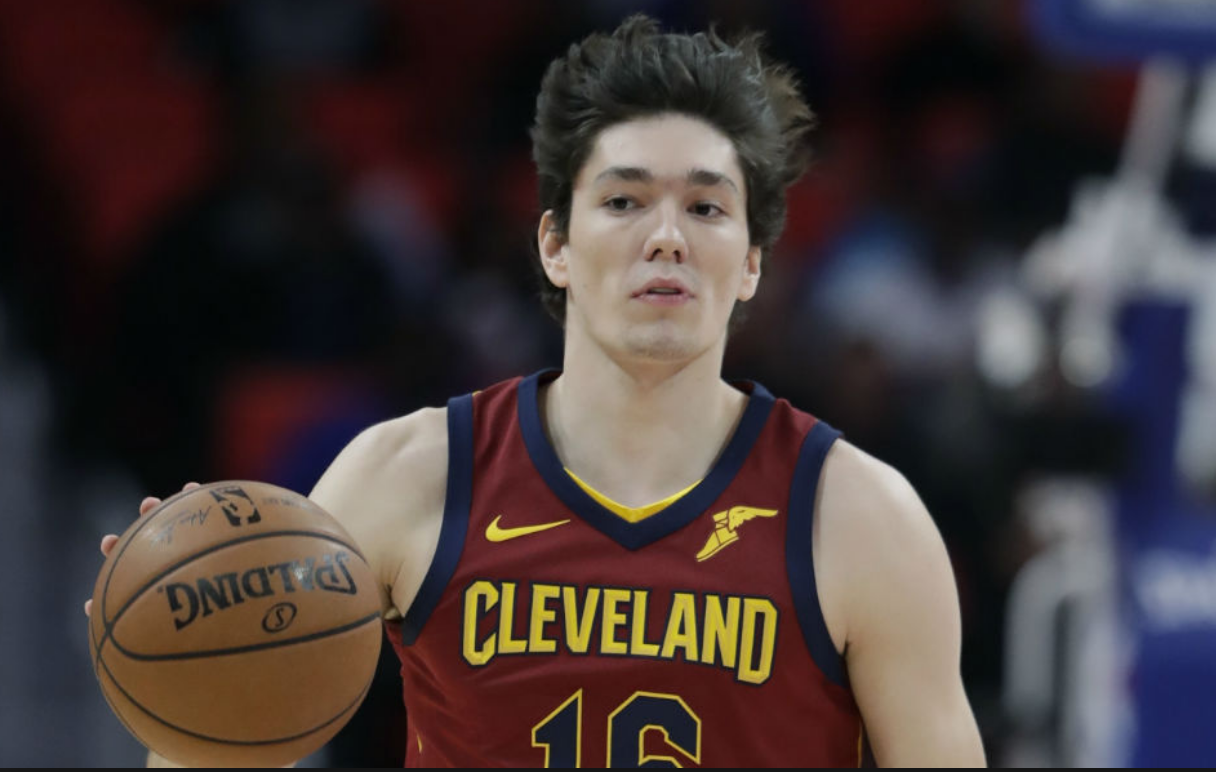 BOSTON– Friday in Atlanta was supposed to be Cedi Osman's first and only start for the Cavaliers.
After trading away six players, the 22-year-old's move into the starting lineup was one made out of necessity after the trade deadline purge that consisted of Cleveland trading away six players. The four players they acquired, George Hill, Rodney Hood, Jordan Clarkson and Larry Nance Jr., were not yet available for game action against Atlanta.
But after adding 16 points six rebounds and five assists on Friday, Osman retained his starting spot on Sunday afternoon against the Boston Celtics and had 12 points and five rebounds. Now, head coach Tyronn Lue is saying the rookie has earned his place in the starting lineup for right now.
"I mean, I like what he brings," Lue said. "I think having Bron at the four…it's a big disadvantage (for other teams) having him at the four, because now you've got four guys that push it out on the break. I think that's big."
Initially, the plan was for the Cavs to have Hood start in Osman's place, but it also doesn't hurt to have Hood be an offense threat in the second unit.
"I think having Hood come off the bench and being a scoring power, a scoring threat, we can run things through him I think is big also," Lue said. "I like where we're at right now, and we'll just kind of go from there and see how it plays out."
On Sunday, Osman at times found himself guarding Kyrie Irving, and against the Thunder on Tuesday will guard either Paul George or Russell Westbrook. While the assignment will be another tough one, Osman said seeing that consistent time on the court has grown his confidence.
"Everyday I'm getting more confidence being on the court," he said. "I'm just there trying to help especially on defense. It was a big challenge for me guarding Kyrie. … Russ is just very good, a lot of energy. So it's going to be another big challenge for me."
But you can't write an article about Osman without talking about that dunk from yesterday. You know, the one that came with two minutes to go in the second quarter and clanked off the back of the rim, the kind of play that was made for Shaqtin' a Fool.
"Welcome to Shaqtin' a Fool, my man!" @cediosman 😂 #shaqtin pic.twitter.com/Tss4Xo94rt

— Shaqtin' a Fool (@shaqtin) February 11, 2018
"I don't know what happened probably getting too excited," Osman said. "I saw everybody stand up and when I missed the dunk, I saw like, Jeff (Green) was so happy and then he was like, 'ohhhh.' But, it's all good– When I missed that dunk, I keep playing and coaches and my teammates keep supporting me and I keep playing. For me, it was really important to keep playing and that's what I did and the mental preparation was really good for me."
That kind of attitude is what makes Osman in many ways a breath of fresh air for the Cavs. As LeBron James said last week, Osman plays so hard because he doesn't know any better. If Osman can keep that up, there's no telling how long his stay with the starters could be.
"He's fearless man," Lue said. "He's going to play hard, he's going to compete. He has a lot of tough matchups but he's giving the effort and the maximum intensity so that's all you can ask for."